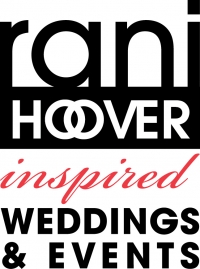 Member Details
Rani Hoover, Inspired Weddings & Events
Sycamore
Buellton, CA 93427
Phone: (805)245-8199

Business Type: Event Planning:Wedding Planning
Member: Rani Hoover
Email: RaniHoover@gmail.com
Website: http://www.ranihoover.com

Business Description
I'm relaxed, happy, meticulous, organized, creative and diverse. I welcome challenges and greet each day with a smile and "Bring It On" attitude.
The planning process can take place over months and sometimes years, so my goal with every client is to make their process as fun and enjoyable as possible.
Event Planning is challenging and rewarding– but also takes a LOT of hard work, dedication, the right attitude and plenty of espresso.
Similar Businesses