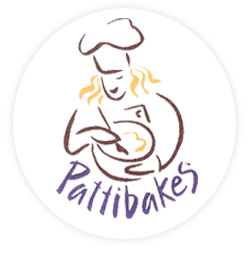 Member Details
Pattibakes
240 E. Hwy 246 #109
Buellton, CA 93427
Phone: (805)686-9582
FAX: (805)686-2427

Business Type: Coffee House, Bakery
Member: Pat Wicks
Email: patti@pattibakes.com
Website: http://www.pattibakes.com/

Business Description
Pattibakes is proud to offer delicious, handmade and customizable products made from the highest quality ingredients. Our products are all-natural, preservative-free and made, when possible, from locally sourced products. We pride ourselves on homemade baked goods like your grandmother used to make - from scratch.
We offer a wide variety of specialty cakes, tarts, pies, bars and other desserts. Take one home today or order for any special occasion.
Member to Member Discount: Receive a 10% discount on all lunch orders.
For more information on this Member to Member discount please contact Pat Wicks.